How TPN Staff Celebrate Filipino American Heritage Month
October is Filipino American History Month and TPN is celebrating by sharing the personal stories from some TPN staff about their connections to their Filipino heritage.
Jennifer Beck, Director of Finance: 
I identify as a first generation Filipina-American. I was born in Santa Ana, California, and my mother and father were born in the provinces of Illocos Sur, Philippines — Narvacan and Abra, respectively. I remember their childhood stories in the Philippines and their experiences of how they came to the US in the 1970s. These stories sustain my values of hard work, education and family responsibility.
My family celebrates through large family gatherings for birthdays and other days of significance. On those days, we eat lechon (super special), pancit bihon, lumpia, ginataang, and so many other Filipino dishes.
My family extends to the Filipino affinity groups in college, where they allowed me to affirm my identity and discover the diversity of the Filipino diaspora. I learned the different ways in which each province in the Philippines celebrates – through dancing, singing and sharing food. When I lived in New York and worked at the Asian American Writers' Workshop, they centered Asian American literature, film and visual arts. I discovered the intimate experiences of Filipino-American writers and artists and found friends to reflect and share our experiences as Asian Americans living in the US.
In the month of October, the US celebrates Filipino American History Month (FAHM) to commemorate past Filipino-American leaders. The first Filipinos arrived in the US on October 18, 1587 in what is now known as Morro Bay, California. October is also the birth month of Filipino American labor leader Larry Itliong. FAHM was first recognized by California in 1992, Oregon in 2014, and then by the US government in 2015, and I am thankful that TPN celebrates and commemorates FAHM.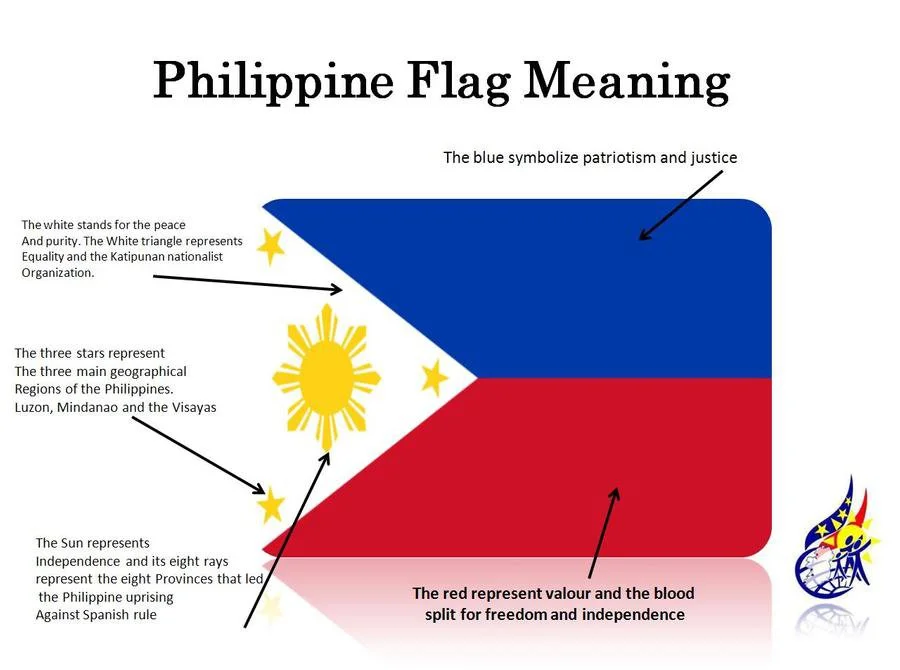 Leticia Longoria-Navarro, Interim Executive Director:
Growing up multi-racial I always felt so proud of my Filipina side and I'm excited TPN is creating a space for us to share, honor and celebrate it during Filipino American History Month. I am a third generation Filipino American. This month I'm reflecting on the many Filipino leaders who have made important impacts on our country, like Larry Itliong, a Filipino American labor leader who worked along Cesar Chavez. My grandfather was also a labor leader and a leader in his community. I am proud to be his granddaughter. I think I get some of my passion for people and making a difference from him and his legacy.
He was an important part of the Filipino American Union and Community Organizing movement in Seattle. From the 1950's to 1970's he was a president of the Filipino Community of Seattle and the local 37 – the International Longshoremen and Warehousemen Union. He fought passionately for the rights of Filipino cannery workers, some who were newly arriving in this country. He also was passionate about creating a space where Filipinos could have community and support one another and our cultural roots.
Still today I hear stories of how "uncle" helped many young men who worked in the canneries and treated them like his own family. He was known for his loving but serious demeanor when it was time to do business (sounds familiar). I feel closest to him and my Filipino roots when I am sitting around the table with family (lots of aunties and uncles) eating adobo, chicken tinola, lumpia, pancit, dinuguan (his favorite) and more! We celebrate by laughing and talking very loudly, dancing and karaoke!
I recently found this campaign card from when my grandfather first ran for office as a dispatcher for the union: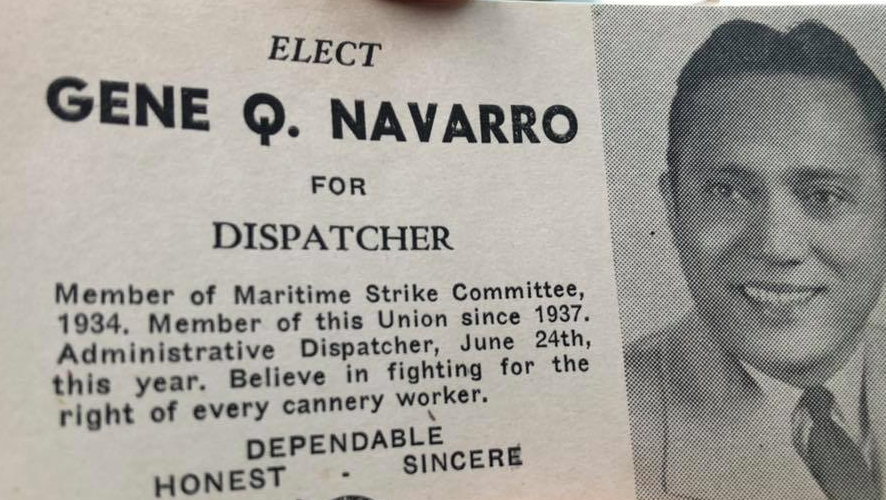 Thank you for letting me share my story – Leticia
---
You can check out this short video on Filipino American history here and if you would like more information about Filipino American History Month, the Filipino American National Historical Society website is a great resource!